"Hi! I'm Susan And I Sing"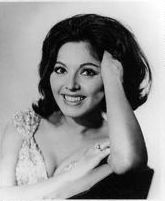 Susan Maughan was born Marion Susan Maughan, in County Durham, in the North East of England, on July 1st 1942, she grew up in Birmingham and lived for some time in London- but you are probably more likely to find her in the North West these days because of her frequent summer seasons at Blackpool. In 1962 she rapidly became seen as the main UK challenger to the chart dominance of the young and very talented
Helen Shapiro
. This followed the release of her wonderful record, 'Bobby's Girl' - an exceptionally well made cover version of a song released in the U.S. by
Marcie Blane
. Susan had begun her career, like Helen, as a young teenager- but she was twenty by the time of this great hit.
Unfortunately, Susan Maughan's chart career was short lived as she was unable to consolidate her hit credentials with a substantial follow-up. She had the opportunity to cover the
Exciters
' 'Tell Him', but the number was foolishly rejected as 'unsuitable' by her manager and the benefit went to Billie Davis. Nevertheless, Susan Maughan remained a top live performer throughout the 1960s and 'Bobby's Girl' helped sustain a lengthy and eventful show business career over the next several decades.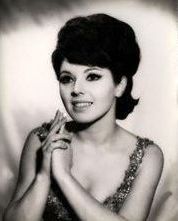 Bobby's Girl
(Hank Hoffman /Gary Klein)
(You're not a kid anymore)
(You're not a kid anymore)

I want to be Bobby's girl
I want to be Bobby's girl
That's the most important thing to me
And if I was Bobby's girl
If I was Bobby's girl
What a faithful, thankful girl I'd be
When people ask of me
What would you like to be
Now that you're not a kid anymore
(You're not a kid anymore)
I know just what to say
I answer right away
There's just one thing I've been wishing for

I want to be Bobby's girl
I want to be Bobby's girl
That's the most important thing to me
And if I was Bobby's girl
If I was Bobby's girl
What a faithful, thankful girl I'd be
Each night I sit at home
Hoping he will phone
But I know Bobby has someone else
(You're not a kid anymore)
Still in my heart I pray
There soon will come a day
When I will have him all to myself

I want to be Bobby's girl
I want to be Bobby's girl
That's the most important thing to me
And if I was Bobby's girl
If I was Bobby's girl
What a faithful, thankful girl I'd be
What a faithful, thankful girl I'd be