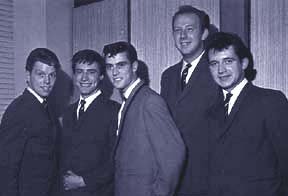 Following the huge "Merseybeat" success of 1962/63. The spotlight moved to Birmingham and the major record companies in the UK swept through the Midlands to sign the leading groups in the area
EMI signed a few via its Columbia and Parlophone labels with local favourites "Mike Sheridan & The Nightriders" first off the blocks.
After a couple of single releases which failed to break nationwide although getting good local sales the group were joined by future rock legend ROY WOOD. Apart from the lead vocalist Mike Sheridan the three other band members later become three quarters of THE IDLE RACE with the addition of future MOVE and ELECTRIC LIGHT ORCHESTRA founder, JEFF LYNNE.
This is real BEAT GROUP era fare which deserves it's first ever appearance on CD. All the group's EMI singles are included here.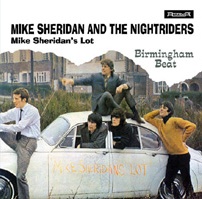 Track Listing
1 No Other Guy 2.01
2 Tell Me What Your Gonna Do 1.06
3 Please Mr. Postman 2.28
4 In Love 2.17
5 Brand New Cadillac .33
6 A Thing Of The Past 2.21
7 What A Sweet Thing That Was 2.24
8 Fabulous 1.53
9 Her I Stand 1.44
10 Lonely weekends 2.26
Mike Sheridans Lot:
11 Take My Hand 2.23
12 Make Them Understand 2.17
13 Stop Look And Listen 2.16
14 Don't Turn Your Back On Me 2.34